How It All Started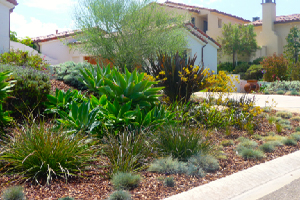 Nature's Elements Landscaping is a family-run business that was established in 2004 by Linda Laguna a graduate of UCSD and USC.  Jesse Laguna took principle ownership afterwards. He was a former executive at a Fortune 500 Company for over 13 years. In addition to running his own business, he has over 30 years in construction experience. Jesse is highly creative and has won visual presentation awards and design awards. You can be assured that your project will be executed with attention to detail.
Sustainable agriculture has been a passion for the Laguna's since childhood.  Growing up on a farm; they were able to see the farm to table concept implemented.  They grew up surrounded by seasonal edibles and produce. Early on they learned responsibility by caring for a flock of chickens, goats, rabbits.  Summers were spent driving tractors and helping farm hands harvest  the vegetables. As an adolescent Jesse honed his design and construction skills by building sheds and pens. Even though they were utilitarian in nature, athletics and details were always an important part of the design.  Using available or reclaimed resources taught him to  utilize materials in new ways. The success of the company is due to a strong work ethic and ability to creatively think outside of the box.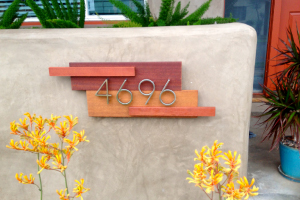 Nature's Elements Landscaping is a recognized leader in sustainable and native landscape design. In 2017 we were voted one of the Top 5 Landscapers in San Diego City Beat Magazine.  Our track record speaks for itself. We have won 1st place in San Diego landscape design contests. Our projects have been featured in national TV shows, San Diego news, and Better Homes & Gardens. But what makes us most proud is our consistent referrals from past clients. We build relationships, not just landscapes.
Our strong business management and professional background sets us apart. Our entrepreneurial spirit is the foundation that gives us an edge over our competitors in discipline and customer service. We have a strong work ethic and high standards.
Our ambition is not just building landscapes; we want to build a brand and grow our business. In order to meet our goal we understand that customer loyalty is priceless. You will have peace of mind that we are professional, detail oriented and results driven. You will find that we are committed to excellent customer service by giving consistent support and follow up.
Why Nature's Elements?
Natures Elements Landscaping is a full-service landscape company serving all the San Diego County. We are a licensed landscape contractor. We hold C27 ( Lic # 847962). As a fully active member of the California State license Board, we comply with all the rules and regulations this government agency sets for its contractors. We also have registered salespersons with the California State license Board that allow us to do business with you, the homeowner, directly. We also have submitted to criminal background checks as part of this process. So when you deal with us, you are fully protected. We also carry general liability, commercial automobile liability and Workman's Compensation Insurance.
It Takes a Team
We design, build and maintain; we do it all! From conception to completion, collaborate with experienced professionals to implement a design that enhances your architecture and outdoor space. We balance your aesthetics, innovative design and the need to conserve resources. Integrating native, drought tolerant and succulents to create a dynamic sustainable landscape is our specialty. Our award winning designs are featured all over San Diego and in national media.
Depending on your scope of work we can offer a hand drawn rendering of your project or full scale AutoCAD design plan.  Some projects require a more detailed, comprehensive   plan that a site sketch can not capture.  Often times having an a initial design plan saves money in the long run. The design fee in nominal and can be worked into your project. A visual concept significantly cuts down change orders and any misconceptions.  It helps clients see the end results more clearly and coordinates the construction installation.
In addition to design services; our construction crew has over 45 years of combined landscape build experience. A foreman oversees the project from the beginning phase to the end of the project.  Our design associate and construction team works in tandem to ensure your expectations are met.   Our high standards translate into attention to detail and unmatched craftsmanship.
Maintenance is another facet and large part of our business. Our Garden Managers are horticultural specialists. They were a winning team in 2017 National Collegiate Landscape competition at Brigham Young University. Out of 650 students and 60 schools they placed Top 10 for Irrigation Inspection and  for Plant Diagnosis. Their academic work at Cuyamaca College as well as field experience gives them the ability to train crews in the latest landscape practices.  They are available to consult through any phase of your project; as well as troubleshoot any maintenance issues. Our team brings valuable knowledge of plants, organic practices and integrated pest management. Our team is passionate about the trade. We offer in house training as well as outsource experts to keep up with the trends in the industry. We don't just build landscapes; we build relationships.
In honor of my late  father  Navy officer and firefighter; we try recruit and hire veterans when ever possible. San Diego being a large military community  it is important to support those that left have service. Throughout the years we have found veterans to have a eclectic skill set and solid work ethic.  Veterans have worked in different capacities in our company and we will continue to bring in these valuable assets into the NEL team.
Our Mascots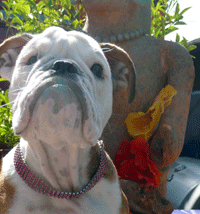 In loving memory to Lucy Lulabelle was our English Bulldog mascot 2009-2016. In 2010, She was featured in Animal Planet Goofiest faces. When she was not lounging on the sofa, she loved to visit clients and supervise the crew.
Our name brand Nature's Elements translates into our love of animals. Our vivariums of poison dart frogs, red eye tree frogs, chameleons, green tree snake remind us to keep the environment  in balance. Come to our industrial office and  visit our menagerie of bulldogs, exotic finches and reptiles.